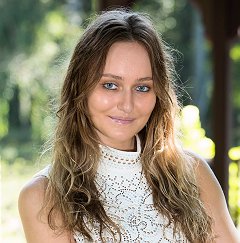 Registered user since Wed 13 May 2015
Name:
Violetta Vylegzhanina
Bio:
Violetta Vylegzhanina is a third year PhD student in Computer Science at Vanderbilt University. She is interested in the systems aspects of mobile cloud computing for cyber-physical systems comprising both performance and security. Her goal is to investigate vulnerability to attacks and to enhance current evaluation methodologies to devise and validate design and implementation improvements that lead to higher performance efficiency and resilience with better usability.
Affiliation:
Vanderbilt University
Research interests:
Mobile Cloud Computing, Mobile Security, Information Security
Contributions